Written by a Grade 12 Student in International Business.
This week in my International Business class, guest speakers came on a Google Meet call and spoke about their experiences studying abroad. I had already thought about doing an international exchange before, so hearing both speakers made me want to pursue it even more. The first speaker's name was Lauren, and she went to Germany for a semester during her undergraduate studies. The second speaker was an opera singer named Morgan who went to the United States for her master's degree. For Morgan, it was less of an opportunity to travel, but more of a decision she made to further her opera career. Nonetheless, both experiences sounded amazing, and their reflections on their time spent abroad were overwhelmingly positive.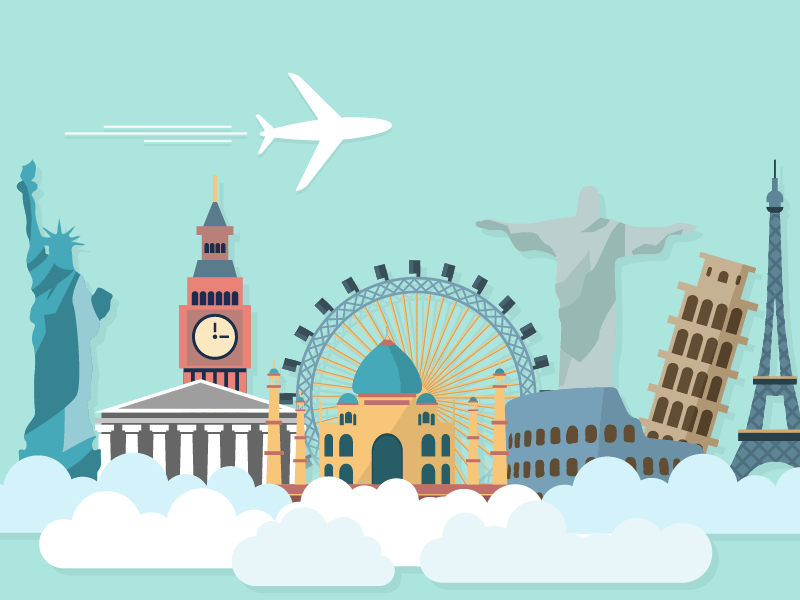 This got me thinking about what international exchange opportunities there are at my future university. I am hoping to go to the University of Waterloo, so I was delighted to find that they have plenty of exchange opportunities to study or work abroad. I did some more searching and found that the study abroad programs at most of the popular universities in Ontario and Canada are pretty remarkable. Here is a list with links that lead to each university's international exchange page on their website: Queen's, Western, Waterloo, UOIT, U of T, UBC, McGill, McMaster, Ottawa, Carleton, Brock, Ryerson, York, Laurier, Laurentian, Trent and Guelph. If you're interested, I would highly recommend checking out your university's page. Of course, with COVID it is not currently possible to do an international exchange, but lucky for students entering university in Fall 2021, international exchanges are regularly done in third or fourth year. Hopefully (fingers crossed), international travel will be possible when that time comes around.
Top 5 Reasons Why You Should Study Abroad
International exchange is an opportunity to expand your perspective and have fun, while still maintaining your studies. I believe more people should be open to the idea of experiencing a new culture, especially considering how easy it is to do an international exchange from Canada! To make the decision even easier, here is a list of the top five reasons why you should go on an international exchange:
1. Self-development
While an international exchange may only be a few months, studies show that it usually has an impact that lasts a lifetime! In a study done by IES Abroad, they found that personal growth was a common theme among those who participated in an international exchange. Of those surveyed:
97% reported increased maturity
96% claimed that it increased their self-confidence
89% said the experience enabled them to be more open to trying something unknown
2. Make connections
While you're travelling the world, you're bound to meet interesting people along the way. Building these international relationships can help you in many ways, and the people you meet could even become your lifelong friends. Not to mention, if you really love the place you visit and decide you want to return later, it will be substantially easier to get a job there with international connections.
3. Increased employability
For starters, having done an international exchange will give you a leg up from the get-go. Studies done by The European Commission show that 64% of employers think international experience is important for recruitment, and that these students are generally given more responsibility within a company. Not only is it amazing for your resume, but it also gives you skills that will increase your job prospects even further. In the same study, they found that 92% of employers look for prospects who demonstrate curiosity, tolerance, and confidence.
4. Learn about new cultures
Whether you're trying to learn a new culture to broaden your perspective or expanding on your own culture by becoming more in touch with your roots, learning about culture is so much easier when you're experiencing it firsthand! In the IES Abroad survey based on cultural development, they found that:
98% of participants better understand their own cultural values
94% state that their exchange has influenced their interactions with people from different cultures
90% admitted that their international experience made them seek out more diverse friends
5. See the world!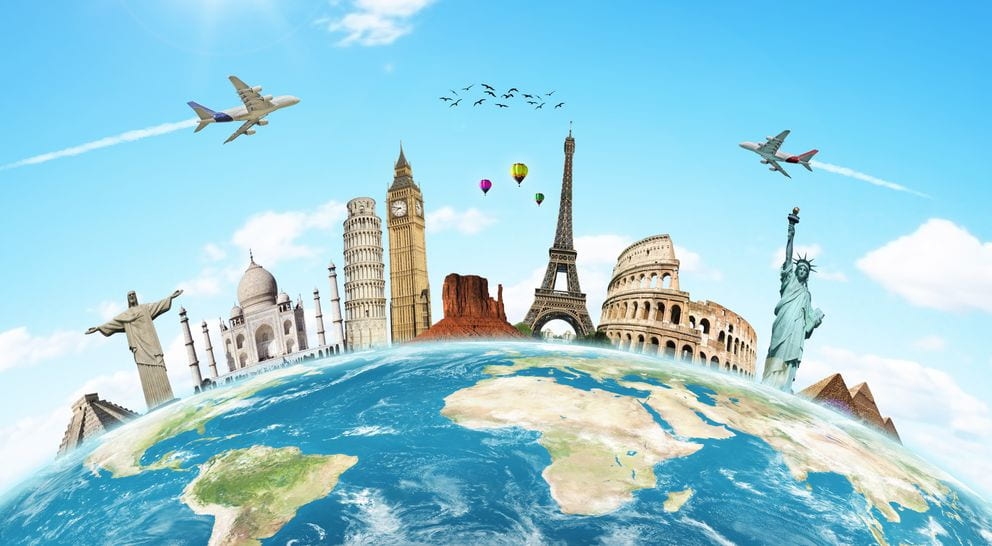 The most obvious point is to explore the world. Who doesn't like going to new places? Studying or working will be the primary focus of an international exchange, but you'll still have plenty of free time to go sightseeing, make friends, and have fun!